As an old medical device enterprise established in 1998, Bestman has been doing business for 22 years with the business tenet of 'scientific and technological innovation, creating wealth, rewarding society and making contributions to human health'. It is one of the top 10 brands in the field of fetal monitoring in China and a global leading brand in the field of Doppler blood flow detector. It is a high-tech medical device company integrating independent research and development, production and sales.
In 2003, the shaper destructor developed by Bestman was sold well across the country. In 2020, the forehead temperature gun developed by Bestman was exported to China and overseas. In two epidemics and two battles, Bestman was in the front line of fighting against the epidemic. As you can see, the growth of Bestman and the growth of the country go hand in hand, they go through two disasters together, they become strong together. Constant exploration, innovation and overcoming difficulties are our foundation.
Baiyong, the founder of Bestman, is the earliest engineer in China who has successfully developed and manufactured foetus. The product has a history of 20 years, and Bestman is also the first brand in China to independently develop and manufacture foetus.
In the 1990s, Bai Developed ultrasonic Doppler foetus successfully. He was the first ultrasonic Doppler foetus engineer in China who successfully applied ultrasonic Doppler foetus technology. He participated in drafting the industry standard of ultrasonic Doppler foetus in 1994 and participated in the revision in 2016. It can be said that the fetus in the beginning of the industry, development and growth are related to Bestman. Obtained a number of fetal heart related patents, products after several updates, more suitable for pregnant mothers to use.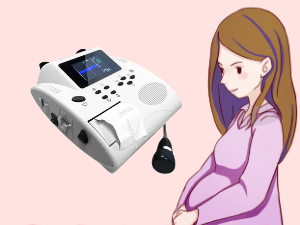 Bestman's foetus was not only early, but also powerful. Bestman Fetal heart has obtained FDA and CE certification, the former is the world's most stringent FDA certification, only this certification can be distributed in the United States and its Allies in the market. The latter is the European Union certification, the world's largest market of the European Union certification, the certification products can be circulated in the European Union market.
Obtaining THE FDA and CE certification means that our unborn child can be sold in all countries around the world, and mothers of all nationalities and RACES can get the care of Our unborn child. This is the recognition of our brand and products, and it is also honored to be a part of Our unborn child.
At present, Bestman fetal heart is mainly sold to domestic and foreign major hospitals, because of the stable performance of the product, fetal heart sound clear, less noise and the praise of the majority of medical staff. Our engineers carefully design the appearance of our favorite household tire products to make them more attractive, delicate and attractive to young mothers.