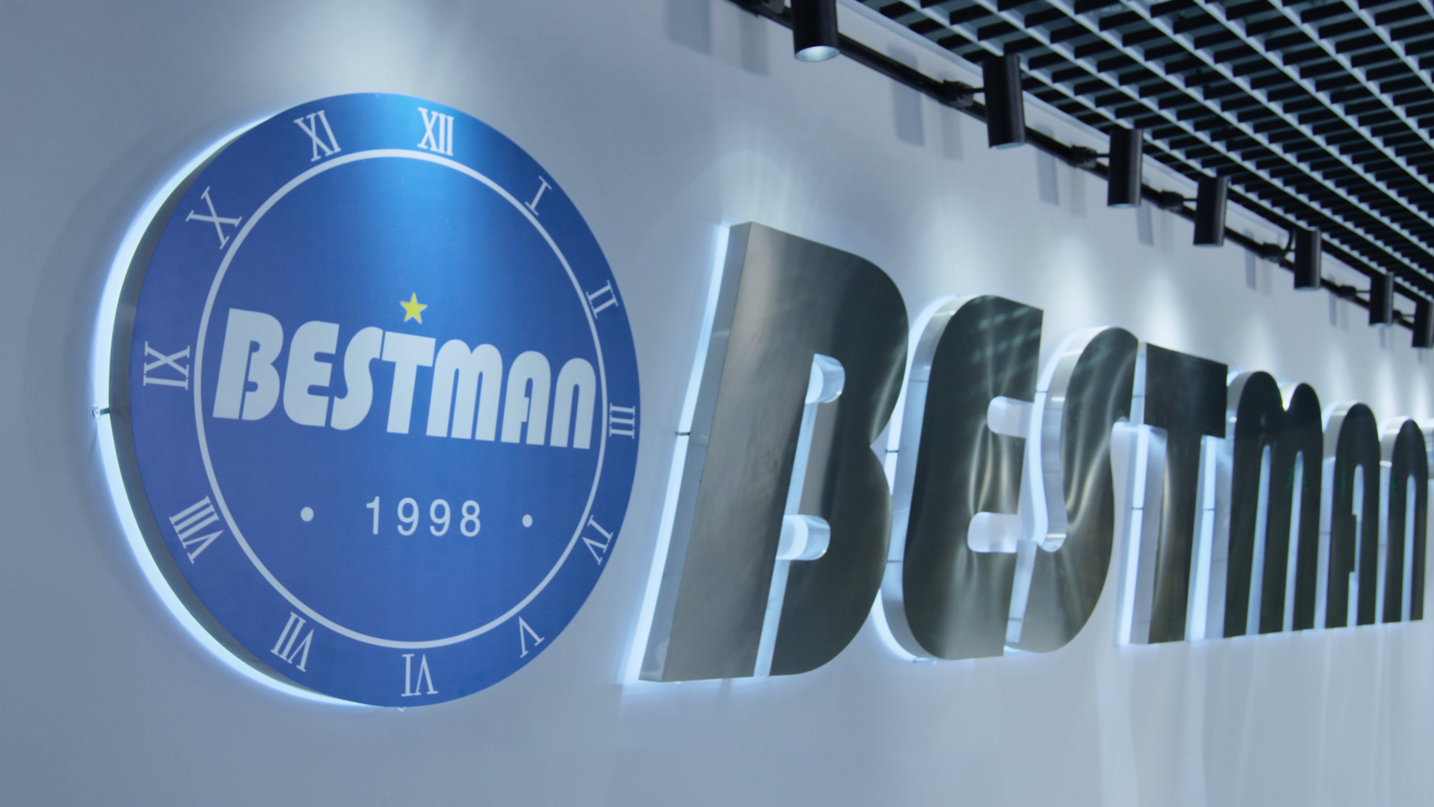 With the improvement of society, economy and culture, people pay high attention to healthy life, and a new round of health industry technology in the world has been developing rapidly.
Founded in 1998, Shenzhen Bestman Instrument Co., Ltd. aims to protect and realize the health of all human beings. It is the first world-class medical precision instrument enterprise in China.
Headquartered in Guangming New District, Shenzhen, With an area of 4,800 square meters, bestman has been continuously pursuing scientific and technological innovation, surpassing itself and promoting the progress and integration of the industry for more than 20 years.
It is now listed on the Hong Kong Stock Exchange under the listing code 9301.
As a large comprehensive medical enterprise in China, the company has five service sectors: R&D center, manufacturing center, market operation center, after-sales service center and Enabling Business School.
Bestman insists on leading the future by scientific and technological innovation, keeps practicing, challenging, innovating and learning, and forms a self-reliant and innovative medical instrument research and development system by virtue of the comprehensive resource advantages of domestic and overseas scientific research doctor.
At present, it has obtained 25 trademarks, 25 invention patents, 25 appearance patents, 26 utility model patents and 43 software works, and dozens of products have been certified by CE of EU.
Unique full data detection and analysis system, developed a series of different models of high-end technology medical products.
With the combination of client and big data technology, At present, Bestman has dozens of scientific research products such as ultrasonic Doppler, blood flow detector, infusion, blood transfusion and heater, aiming at the forefront of the health industry, strictly controlling the quality, and using innovative business model to fill the household market demand in addition to hospitals.
Always bear in mind the concept of quality as survival, and continue to provide customized and personalized products for hospitals and families, leading the development of the medical and health industry, rapidly layout of the global market.
Bestman is the first Chinese medical company to enter the global market successfully.
In the context of national innovation driven development strategy, support business school to three hundred and sixty degrees, around 15 big education training system drive practice oriented thinking, strategic deployment, support development, drawing layout, attempt, capital support, perfect securities financing, building a comprehensive collection of advanced enterprise research institute, sharing, training is bei 'keep development focus of the marketing strategy.
The core concept of The health industry of Bestman is to strive to meet the needs of human beings for a healthy life, which is the eternal purpose of the development of Bestman , but also the responsibility and mission of Bestman .
We should lead development by innovation and constantly explore new methods and means to prevent diseases.
We have a long way to go. We will work with our partners to achieve a future of co-construction, co-creation, sharing and win-win results. In the process of enterprise innovation and development, we will never forget our original intention, follow the pace of the country, and adhere to keep pace with The Times.